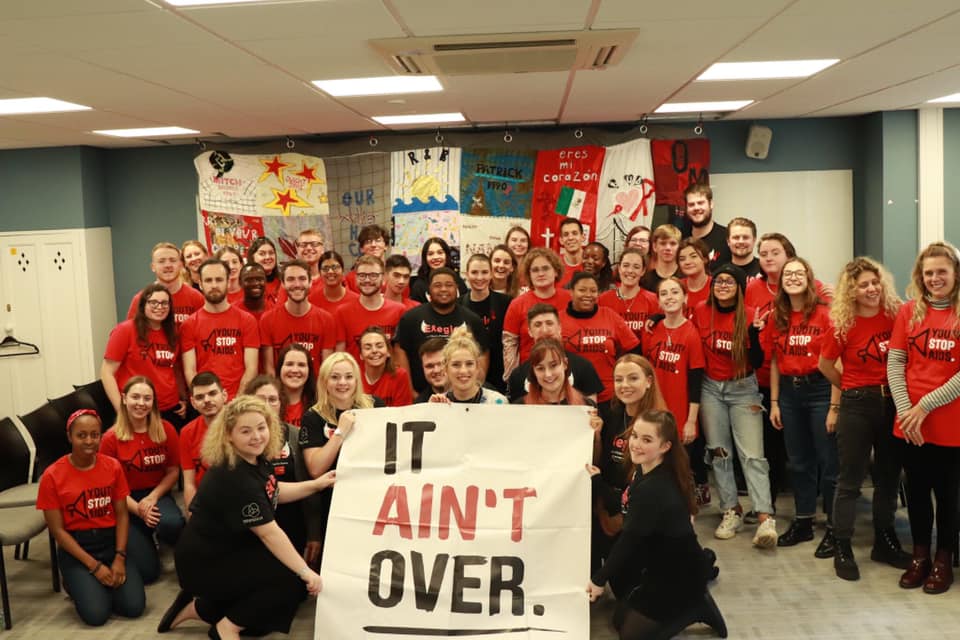 We've learnt that campaigning works. Every time a decision gets made, those in power think hard about the consequences of their choice. Our campaigning makes sure that they have to factor our voices into the equation. Find out here how you can get involved and help us end AIDS by 2030.
Meet 

your local group
There are Youth Stop AIDS groups and student societies all across the UK. These groups organise their own activities as well as joining in national level stunts and events. Local groups may hold film screenings, fundraise and reach out to community, youth and HIV/AIDS groups. Our groups are listed below, contact us on (youthstopaids@restlessdevelopment.org) to be put in touch with your local group leader.
London and the South East
Midlands and the North 

Scotland
New Upcoming Groups:                                                                 

Sussex
Southampton
Kent
Sheffield
Ilkeston
Get involved

with our campaigns
Millions of people around the world are missing the medicines they need either because they are too expensive or they simply don't exist.
Without access to affordable, high quality medicine we won't be able to end infectious disease epidemics like HIV & AIDS.
We need a health innovation model that delivers the medicines that people need at prices we can afford. We need a people's prescription. 
We've joined together with the Missing Medicines coalition – a network of UK organisations fighting for affordable medicines globally – to come up with a set of proposals to take to MPs who can speak to their leadership about the urgency of the issue.
Find out more and take action on the campaign here.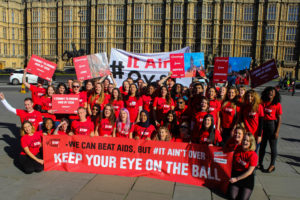 We can achieve an end to AIDS by 2030, but It Ain't Over. That's the central message of our It Ain't Over campaign that pushes the UK Government to stay committed to the global HIV and AIDS response and be leaders in achieving a world without AIDS by 2030.
The opportunity to make AIDS history is within our reach, but we risk undoing all of our hard work. Governments and charities are not paying attention to HIV and AIDS like they used to. Complacency is a killer. If we don't step it up, it's millions of young people that will suffer. Over 2 million people acquired HIV in 2015. 17 million people are now receiving treatment, but 20 million people are still waiting. AIDS-related illnesses are now the second biggest killer of adolescents in the world – in 2000 it wasn't even in the top ten.
We know what we have to do. We have the tools but we need serious political will and funding from the UK
Government to finish the job. Now is the time for us to lead the world and make AIDS history.
Check out our current General Election 2019 Campaign to see how you can ensure the next government champions the HIV response.
Join 

us online
Fill out your communication preferences through the above link and make sure to put a tick by 'Youth Stop AIDS Campaign Updates'.

Like us on Facebook and join our Facebook network – a great platform for sharing and bouncing off ideas with the network!
Follow us on Twitter too!
Follow us on Instagram too!