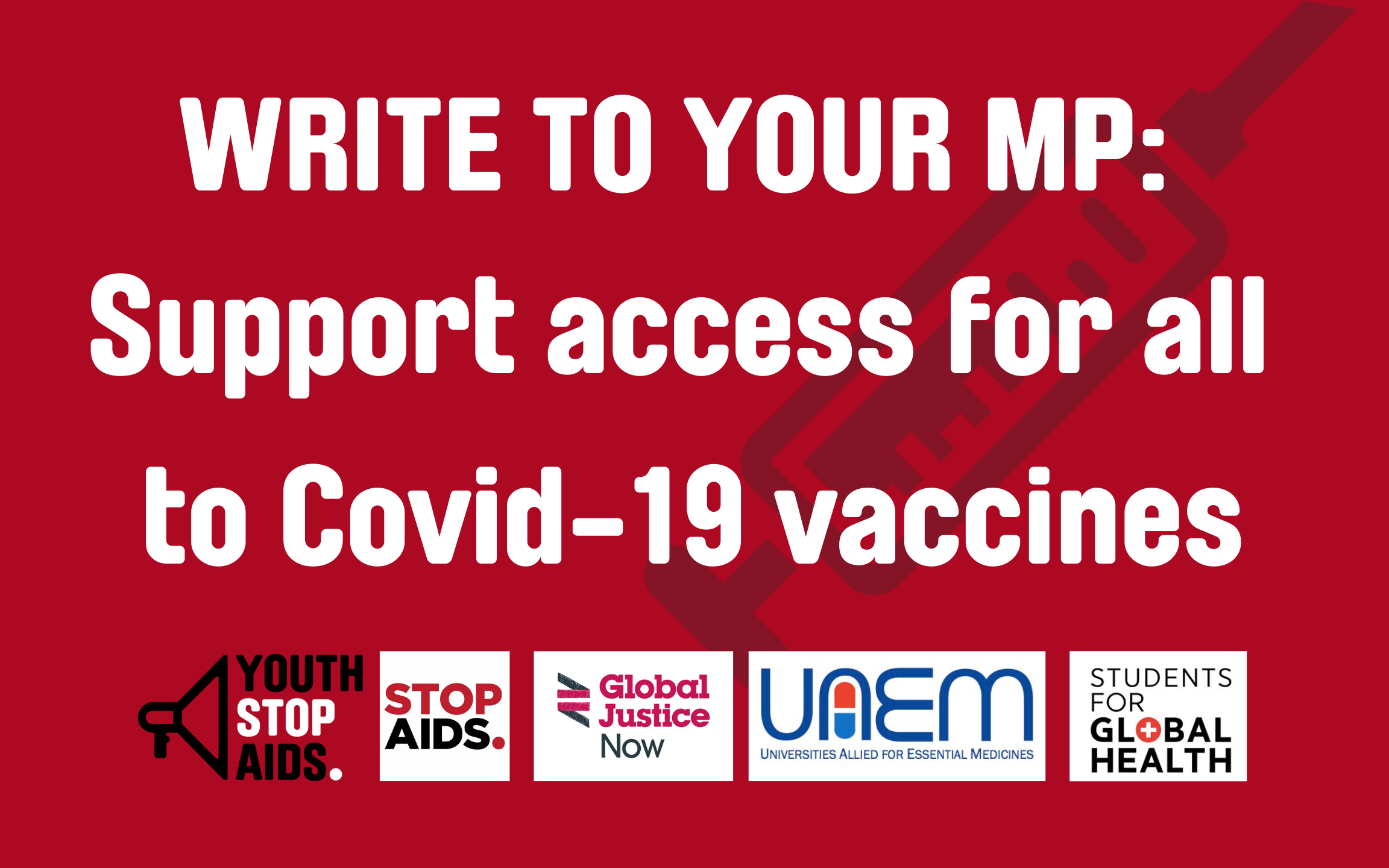 Urgent – Using the box above ask your MP to back the plan for all countries to get access to affordable COVID-19 vaccines
As a global community, we will only be able to stop Covid-19 if everyone is able to access the tests, treatments and vaccines they need. But, currently there's a real risk that vulnerable groups and healthcare workers in poor communities will be left unprotected. 
The World Health Organisation (WHO) has launched a global 'pool' where countries can or will be able to access the treatments and vaccines needed to save lives. This 'pool' will be a space for governments, pharmaceutical companies and others to share important knowledge, research, and rights. Find our briefing on the COVID Technology Access Pool (C-TAP) here. 
Sharing research openly would speed up our collective efforts to develop a vaccine. Removing monopolies on treatments and vaccines would lower prices and save lives quickly. We need global solutions like this one that put public health before corporate profits.
Over thirty countries have backed this game-changing proposal but so far the UK has been reluctant. If our government is serious about enabling everyone to access the tools and vaccines they need for COVID-19, they need to start by supporting this pool and call for others to take part, including big pharmaceutical companies
From the HIV response, we know big ideas like these deliver results. The Medicines Patent Pool – which Youth Stop AIDS successfully campaigned to get set up – has given tens of millions of people access to affordable HIV treatment. 
With COVID-19 spreading uncontrollably and rich countries buying up the limited supplies of vaccine candidates, there is no time to lose. In less than a minute, you can write to your MP and put pressure on the Government to back this life-saving plan.
Want to find out more? Check out these articles: