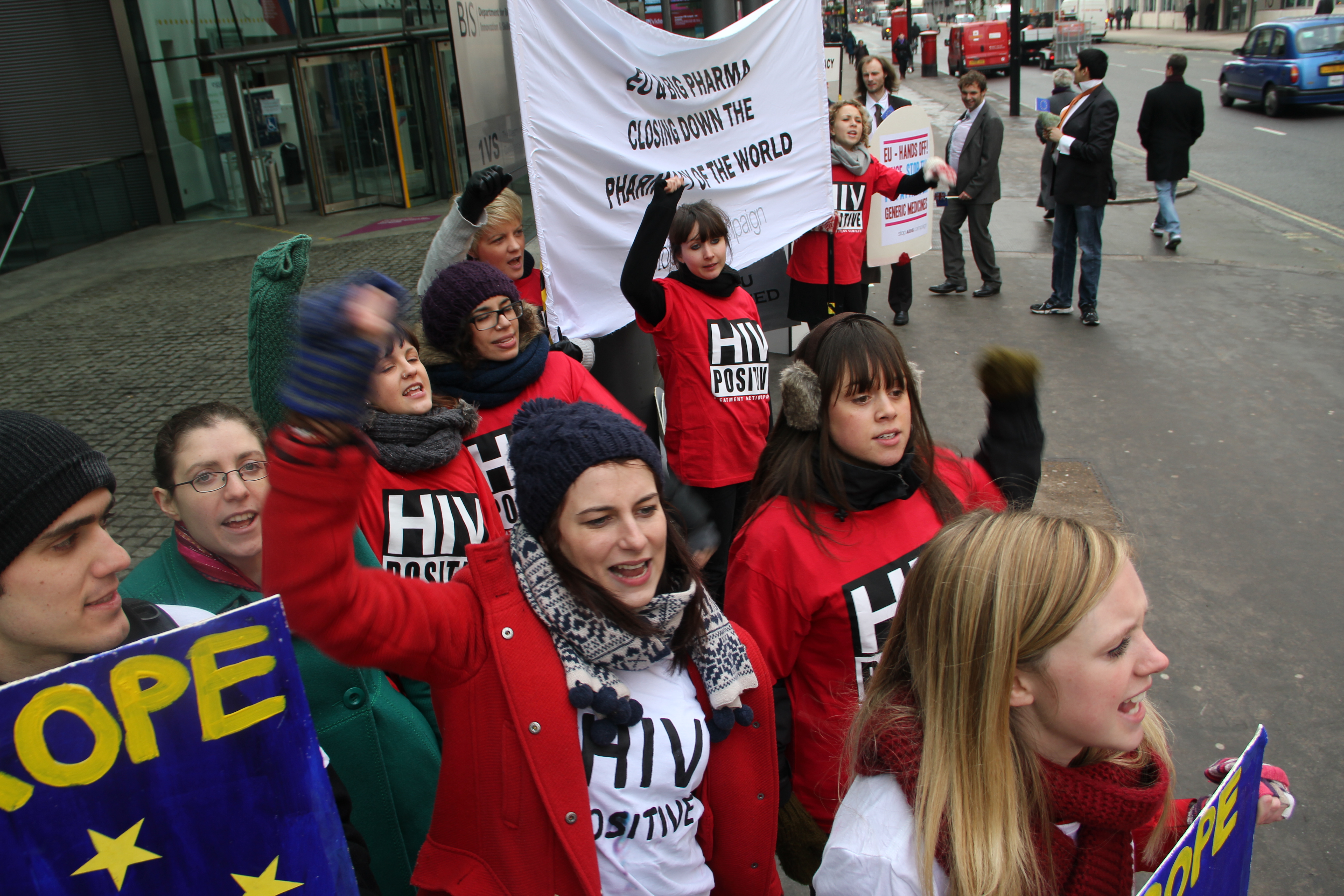 We are a youth-led movement campaigning for a world without AIDS. We ultimately want zero new HIV infections, zero HIV-related stigma and discrimination and zero AIDS-related deaths.  As a global community, we know how to end AIDS – failing to do so is unjust, unnecessary and morally unacceptable. That's why our network of young people across the UK speak out, take creative action and engage those in power to ensure that governments, global institutions and corporations are committed to ending AIDS by 2030.
Key to our work is empowering young people to be skilled and effective HIV and AIDS campaigners. Back in 2003, we formed to strengthen and catalyse the power and energy of youth who were angered by the lack of political and financial support for the AIDS response and wanted to be a part of positive social change. Today, we are an established and effective campaigning network and continue to train and provide opportunities for young people across the UK to campaign effectively.
Our
Goals
To achieve our vision and speed up the global response to HIV & AIDS, we need to influence decision-makers and those in power on three issues:
Access to medicines for all

Millions of people cannot access the prevention or treatment they needs when the drugs are too expensive or do not exist. Access to medicines is affected by national and international decisions like health policy or trade negotiations. We want governments, global institutions and corporations to ensure access to appropriate and affordable medicine for all who need it, and to prioritise people's lives over profit
Funding for the global response

Without funding there would be no lifesaving response to HIV. We want the HIV and AIDS response to be sustainably funded so that projects and organisations tackling the HIV pandemic can run effectively. A crucial donor to this work is the Global Fund to Fight AIDS, Tuberculosis and Malaria.

Human Rights

Prejudice, negative attitudes, discriminatory laws and abuse directed at people or groups affected by HIV impacts a person's rights, their psychological and physical wellbeing and access to services. We want to increase global awareness and education about HIV & AIDS to ensure an end to stigma and discrimination
"When we set a goal and go after it, we're a force to be reckoned with" Gaia, Edinburgh
We are now Youth Stop AIDS! We wanted our youth activist network to be bigger and more powerful. After chatting with young volunteers, network members and our partners, we realised that the 'Student' part of the "Student Stop AIDS Campaign" tends to exclude young people who are not students. Our new name is open to all young people and will help us to keep up the campaign's momentum over summer and retain strong campaigners when they graduate! It places 'youth' upfront, reflecting how our campaigns are uniquely and proudly designed and led by young people.
We are run by Restless Development, a youth-led development agency, and supported by STOPAIDS, a network of 80 UK agencies working to secure an effective global response to HIV and AIDS.
We work closely with a range of partner organisations and networks including Medsin, Universities Allied for Essential Medicines, MSF, Health Action International, Oxfam, Global Justice Now, Students Against TTIP, Treatment Action Campaign and Health Poverty Action.