"I was thrown out of my house for being gay. I engaged in sex to have a place to sleep. This is when I came face to face with HIV."
Kennedy, Speaker Tour 2018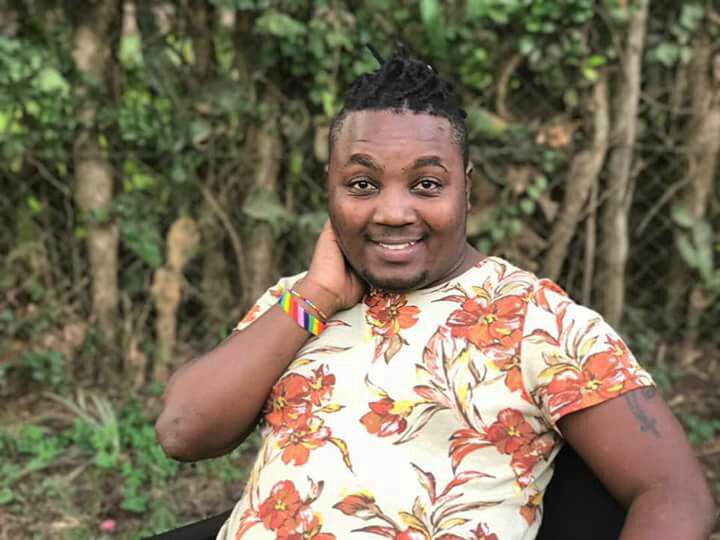 There is nothing more powerful than hearing the life experiences of people affected by HIV and AIDS to motivate you to take action.
That's why we host the Speaker Tour – a week long journey around the UK, where you can hear first hand the inspiring stories of young people from the Global South and the UK overcoming the toughest hurdles to make a change.
In previous years we have been joined by incredible speakers from across the UK and the Global South delivering moving speeches to hundreds of people across the country. People have been moved to tears and laughter as their powerful stories weaved between humour, positivity and their emotionally hard-hitting experiences, such as being orphaned to AIDS or being pressurised to disclose their HIV status on TV Show 'First Dates'.
Every year, the Speaker Tour supports one of our key campaigns and this year we're asking people to #StepUpTheFight. Youth Stop AIDS campaigners will use the Tour to call on the UK government to commit funding to the Global Fund 6th replenishment, which will be held on October 10th 2019. This is a critical moment for global stakeholders to respond to significant funding gaps which must be closed to meet the Sustainable Development Goals and end AIDS, TB and Malaria by 2030.
Youth Stop AIDS' is committed to encouraging financial prioritisation of the global HIV response, recognizing that there is a significant funding gap.
AIDS is no longer a death sentence and new HIV infections are easily preventable. With serious political will and funding, we can end AIDS for good.
This year we are delighted to be joined by Grace, our international speaker from Malawi, and five UK based speakers.
This year's Global Fund replenishment presents us with a historic opportunity to take a massive step forward in the fight to end AIDS.
The UK has been a leading donor to the Global Fund since 2002 and remains the third largest donor behind the USA and France. The UK contributed £1.2 billion in the last replenishment. This investment has yielded an incredible return and is proof that UK aid is helping to transform millions of lives around the world, including the lives of young people living with HIV.
Today, after years of remarkable progress in the fight against HIV, wavering political commitment and shortfalls in funding have slowed progress and enabled the disease to gain ground. We are failing to meet the global need for prevention, treatment, services and care for millions.
Youth Stop AIDS are calling on the UK government to pledge £1.4 billion to enable the Global Fund to continue its lifesaving work over the next three years. A pledge of this amount will uphold the UK's long standing leadership in tackling the world's greatest challenges, help amplify its reach and ensure we stay on track to end AIDS by 2030.
Click here to send a campaign postcard to your MP and ask them to write to the Secretary of State for International Development.