Davi was 17 years old when he was  sexually abused by his high school teacher, who threatened to tell  people that Davi was gay if he complained. When he decided he couldn't live with it any longer, Davi left his home and family and moved to Jakarta where he began selling sex. At 19, Davi met an HIV outreach worker who encouraged him to get tested for HIV.
When he found out his status, positive, it was a new beginning. He was determined that no other young person should go through the same experience. He became a member of YouthLEAD, and now coordinates a Young Key Populations network based in Asia, funded by the Robert Carr Network Fund (RCNF). With RCNF's support, Davi has trained local health centres and outreach workers to better meet young people's needs and now leads research about the impact of lack of HIV testing for under 18s in Indonesia.
Funds like RCNF are vital for young people, like Davi, who are at risk. However, these are currently severely under-funded, which means that for many, the story does not have such a happy ending.
Youth Stop AIDS is urging the UK government to double their contribution to the RCNF so that we can reach the UN goal to end AIDS by 2030.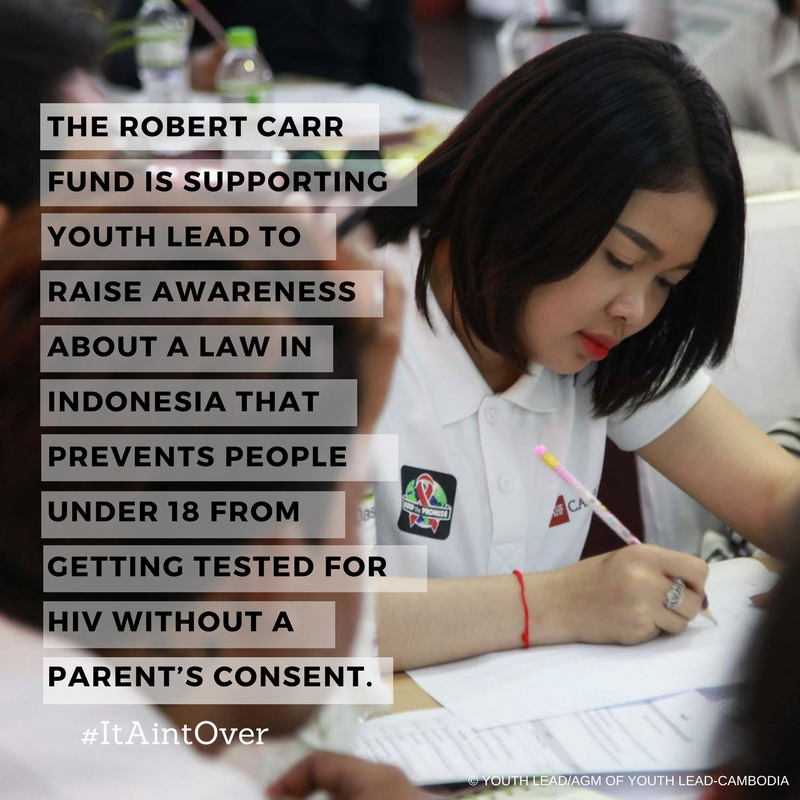 RCNF specifically funds global civil society networks led by and working with Inadequately Served Populations (ISPs) that include: people living with HIV, sex workers, young people, people who use drugs and LGBT people.
RCNF funds global civil society networks to raise the voices of people like Davi to break down barriers to accessing HIV services. Grantees work to create more accessible HIV services and ensure the hardest to reach groups are supported.
Despite huge progress, AIDS is now a leading killer of adolescents globally & progress is beginning to slow.
Youth Stop AIDS' It Ain't Over campaign calls on the UK government to lead in making AIDS history.
We have been making good strides in putting HIV back on the agenda but now we need serious political will and increased funding from the UK Government to finish the job.
Die from AIDS-related causes every day.
UK Department for International Development's (DFID) current funding for RCNF is £5m over three years but current funding runs out in March 2018.
Despite being regarded by the UK Government as effective and good value for money – RCNF is severely underfunded and able to fund only half of the quality proposals it receives. 
Donor government funding for HIV is now at its lowest level since 2010. Yet UNAIDS predicts that all stakeholders need to increase funding by one third in order to reach the Sustainable Development Goal target of ending AIDS by 2030.
Increasing funding for RCNF now is a way for DFID to get back on track and demonstrate commitment to the global HIV response.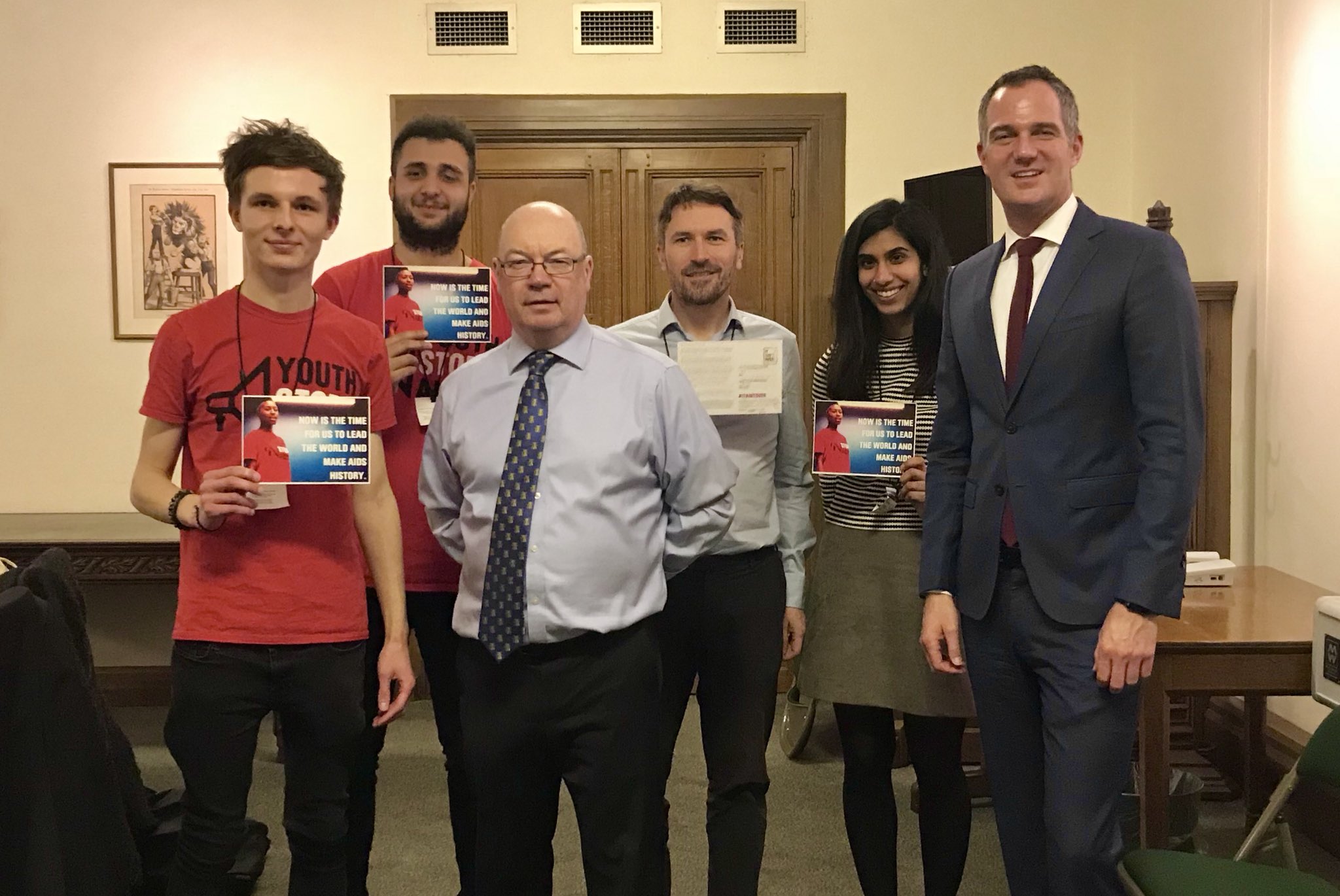 We're calling on The Rtn Hon Alistair Burt MP and DFID to help write the next chapter in the HIV response by increasing funding for RCNF and committing £10m over the next three years. 
The UK's contribution will:
Demonstrate continued commitment to the global HIV response
Deliver on the UK Government's promise to leave no-one behind
Support more young leaders, like Davi, working to ensure AIDS is consigned to the history books.
In February we're hosting a month long journey around the UK, where you can hear first hand the inspiring stories of young people from the Global South & the UK overcoming the toughest hurdles to make a change.
Every year, the Speaker Tour supports one of our key campaign's and this year we're telling people It Ain't Over. Youth Stop AIDS campaigners will use the Tour to call on the UK government to commit funding to the Robert Carr Fund. Our speakers' powerful stories will show why the UK Governments needs to plug the gap and pledge £10 million for RCNF.