We are a youth-led movement campaigning for a world without AIDS (previously called Student Stop AIDS Campaign). Our network of young people across the UK speak out, take creative action and engage those in power to ensure that governments, global institutions and corporations are committed to ending AIDS by 2030.
It is your efforts that help the government to focus on the issues and stimulate the companies to pick up the phone and meet with us. From where I sit I can see directly the results of your efforts and it is impressive.
Campaigning with Youth Stop AIDS has been one of the most rewarding things I've done at Uni. Not only have I developed confidence in public speaking but I've had the pleasure of meeting many influential figures, such as MPs and MEPs.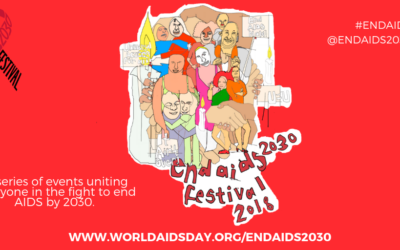 To mark the 30th anniversary of World AIDS Day, we're teaming up with STOPAIDS and lots of groups to hold the ENDAIDS2030 Festival from 26th November to 3rd December. The aim of the festival is to raise awareness among the public about the UK and global HIV responses...
read more