Thirty years ago, the world woke up to the threat of HIV & AIDS and made a plan to fight back.
In the face of the grave threat posed by HIV/AIDS, we have to rise above our differences and combine our efforts to save our people. History will judge us harshly if we fail to do so now, and right now.
Nelson Mandela
We were at crisis point but, with the backing of Governments and charities across the world, we came back from the brink.
New infections fell by 38% and people like George now know that if they do contract HIV, it is no longer a death sentence.
Is it a bad thing that I'm Positive? No. Because… I wouldn't be stood here today. If I wasn't, there would be one less person fighting to change the future.
George Hankers
Last year the world decided that ending AIDS altogether by 2030 is a possibility. We think so too. But only if we step it up again.
Governments and charities alike have taken their eye off the ball. The number of young people dying from HIV & AIDS has tripled since 2000.
Complacency is a killer.
Die from AIDS-related causes every day.
It's time to fight back once again. We know what we have to do. We just need serious political will and funding to finish the job.
In the last year, we took action across the UK, and even persuaded MPs to carry out an inquiry into DFID's work on HIV & AIDS.
We knew that the Government could be doing more, so we wanted DFID to carry out a stocktake review of its work on HIV&AIDS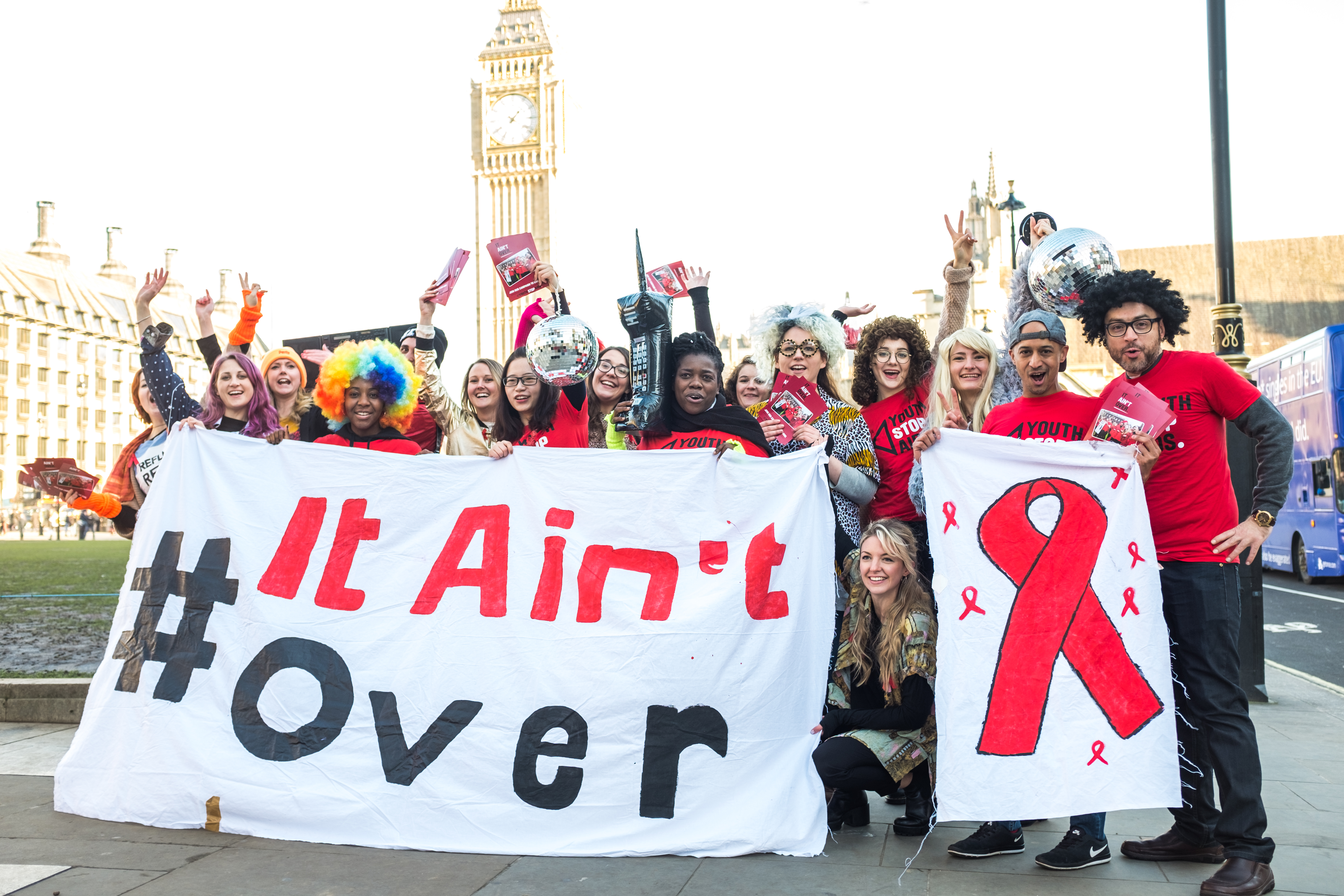 The review didn't happen. So we've published our own review and we want them to follow our recommendations.
We now need the Government to start taking action so that they can lead the world and help us beat AIDS by 2030.
Time is ticking, but It Ain't Over.